Warmest wishes and a couple of sweet treats…
POSTED ON December 24, 2014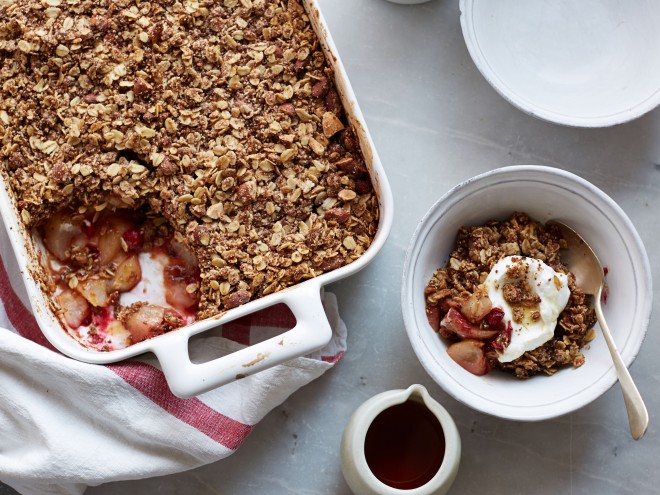 Today, I'm sharing two recipes that I recently posted on Healthy Eats. They are simple and great to have up your sleeve when you've got people visiting and need to have treats on hand. If you're entertaining anyone who is gluten free, they'll be thrilled.
This festive pear cranberry breakfast crumble (pictured above) is perfect for feeding a crowd; the delicious smell of coconut, cinnamon and vanilla baking is sure to get everyone up and into the kitchen. If you're looking for something a little less sweet, simply cut the coconut sugar down or out completely and serve with maple on the side. Topped with tangy, thick yogurt (dairy or coconut) it is a real treat.
Find the recipe here.
Photos by Stephen Johnson.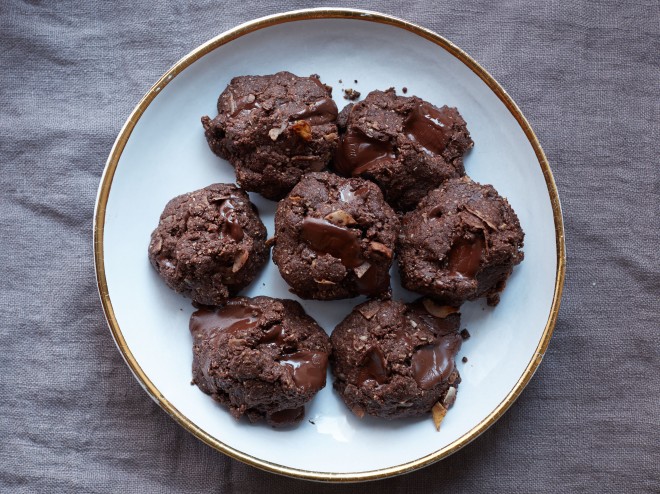 These vegan and gluten free double chocolate cookies surprised me more than any recipe I've made recently. Not only do they taste scrumptious freshly baked, but they also lasted 5 days, which is rare for vegan and gluten free baked goods. They are deeply chocolate-y moist from lots of ground coconut and a winner with everyone who sampled them. Find the recipe here.

Warmest wishes to you all. Thank you for the wonderful support this year and enjoy the rest of 2014. I'll be back with more recipes in January.
Amy x
Ps. I need to tell you about a givaway that's happening over on Choosing Raw. Gena, who I had the pleasure of meeting recently (and is a lovely person I might add!) has posted the heirloom bean bourguignon recipe and is giving away a copy of At Home in the Whole Food Kitchen. I happen to be making the very same recipe as I type! Check it out here and good luck!
Here are a couple of other place where my book is mentioned this week.
Kimberly Hasselbrink's best gifts Yahoo Food.
Washington Post Food's Best Cookbooks of 2014