Rose almond milk
POSTED ON February 13, 2016
The idea for a rose infused almond milk has been with me for a while and although I knew the taste would be delicate and intriguing, I wondered about getting the perfect rosy color—once steeped, rose tea is more golden than pink. Then the solution came to me; a few months back after seeing this post by Heidi Swanson, I experimented with adding dried dragon fruit to liquid—juices, water, etc. When I first nibbled on a piece of the dried fruit I noticed that it has an unusual and very subtle perfume-y flavor that reminded me of rose. I found that adding a few small pieces to the steeped rose tea creates quite a strong floral color; when blended with the (peeled) white almonds, it is the perfect milky pink. When I poured the milk from the blender I was so excited about my discovery that it was hard to wait until Valentine's Day to share it! I personally love the rose flavor without adding any sweetener and find the vanilla and coconut butter do a great job of enhancing the natural sweetness of the almonds. When I served a small cup of this to my mother and sister yesterday, they both thought a touch of honey would be perfect—this is a typical response from my family when presented with any of my sugar free experiments : ) — please feel free to add a dab of raw honey if you like. Other great additions include a pinch of ground cardamom or vanilla bean seeds. Oh, and served warm over porridge, muesli or berry compote makes for a very special breakfast. If you've been following along on instagram you would have seen my foamed almond milk obsession and on this absolutely freezing, blustery weekend, foamed rose almond milk is pretty much as heavenly as it gets.
Wishing you all lots of love!
Amy x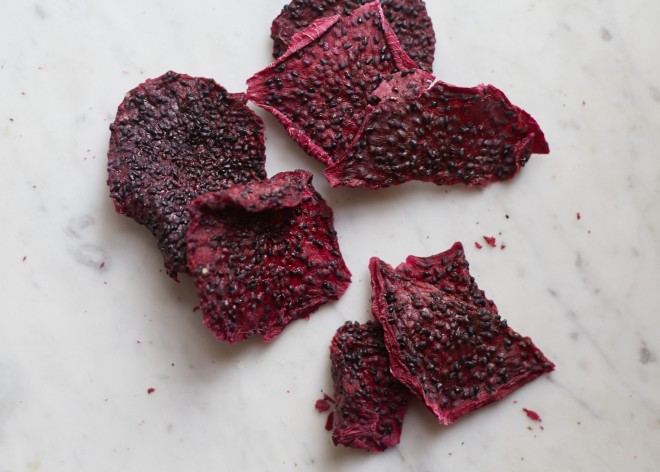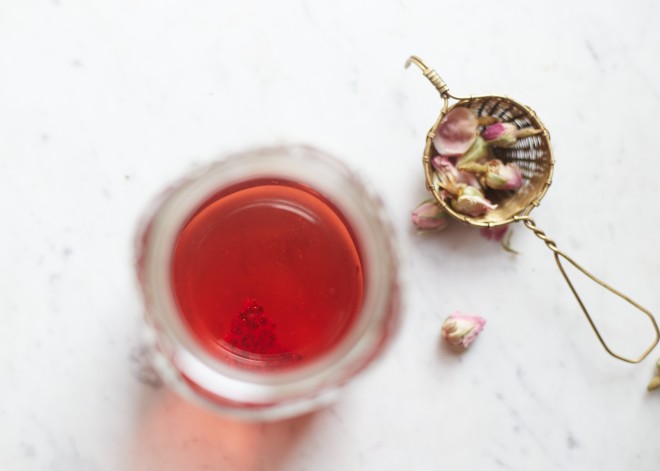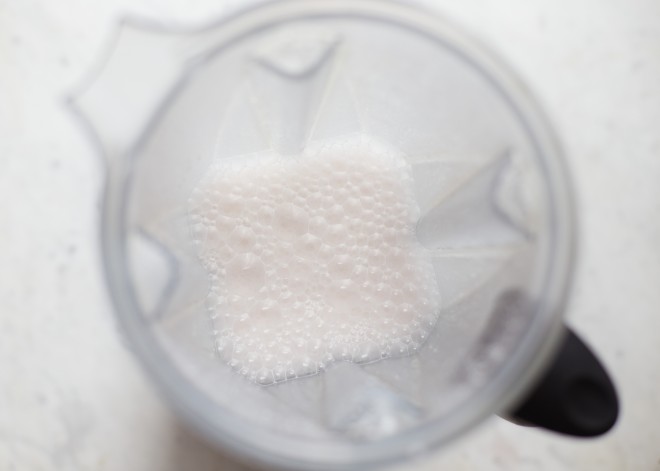 Rose almond milk
When I soak the almonds the night before making this, I also pour the boiling water over the dried roses and steep the tea overnight.
Makes 2 cups
½ cup whole raw almonds
½ cup dried roses, plus more to garnish
Tiny pinch sea salt
Few small pieces dried dragon fruit
1 teaspoon vanilla extract
2 teaspoons coconut butter
½ -1 tsp rose water
Place almonds in a clean jar and cover with at least a cup of cold filtered water. Set aside to soak overnight. Add dried roses to a teapot or jar and add 2 cups of boiling water, cover and steep overnight.
The following day drain the rose tea and add a few torn pieces of dried dragon fruit, about 1 inch in size to the tea. Set aside for about 30 minutes of until the tea has a good pink glow. Remove dragon fruit and eat it or add to your smoothie or porridge.
Drain and rinse almonds and slip off their skins, this should be easy after an over night soak. Add them to a blender along with the rose tea and salt. Blend on high speed until completely smooth. Stain through a nut milk bag, several layers of cheesecloth or a thin kitchen towel. Save the nut pulp for adding to pancakes, porridge or bread, or compost it.
Rinse blender and add strained milk, vanilla, coconut butter and ½ teaspoon rose water. Blend until well combined and taste, you may want to add more rose water for a stronger flavor. Serve immediately or chill in the fridge. Rose almond milk will keep for up to 5 days in a jar in the fridge.