Pumpkin nut milk
POSTED ON November 19, 2014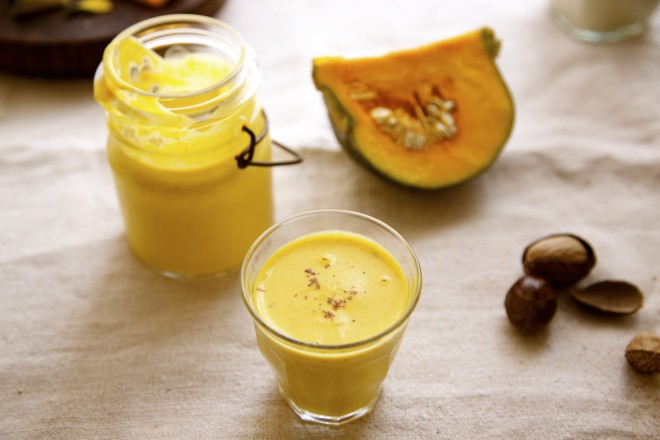 Suddenly the weather here in New York feels too cold to drink or eat anything that isn't warm. However, I must admit this pumpkin milk is so delicious, I've been sipping on it cold as a snack. It wasn't until this morning that I stirred some into hot oatmeal which created a golden, creamy and decadent pudding-like breakfast; perfect for the early winter we are experiencing.
Adding a little steamed winter squash to nut milk is a great way to sweeten and thicken it. You can add more to create a smoothie or less to get the effect of a silky textured nut milk without the addition of anything rich. With a pinch of nutmeg and cinnamon and a good dash of vanilla you have a beautiful, sunny colored milk that is a lot like dessert sans concentrated sweeteners! Even though I've called this "pumpkin milk" it contains winter squash; not traditional pumpkin as actual "pumpkin" lacks the density and sweetness to give this milk its special flavor and texture.
Make this now while the lovely sweet-fleshed kabocha and red kuri squash are abundant.
I'll be back in a few days to share some links as promised, until then make this milk and let me know how you like it!
Amy x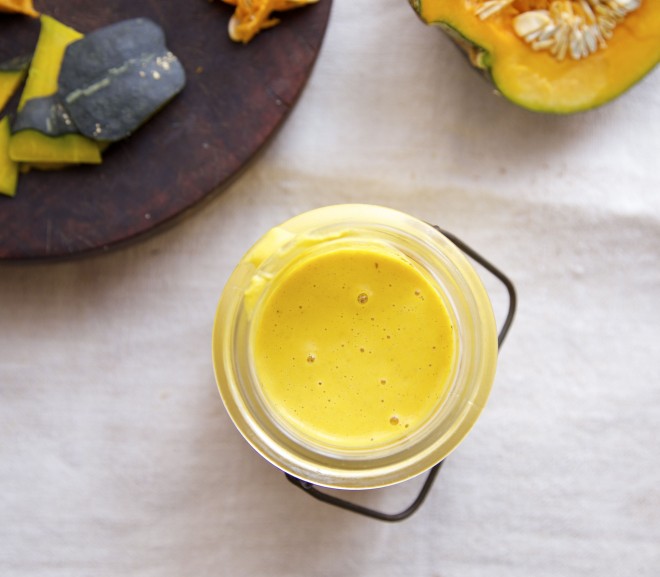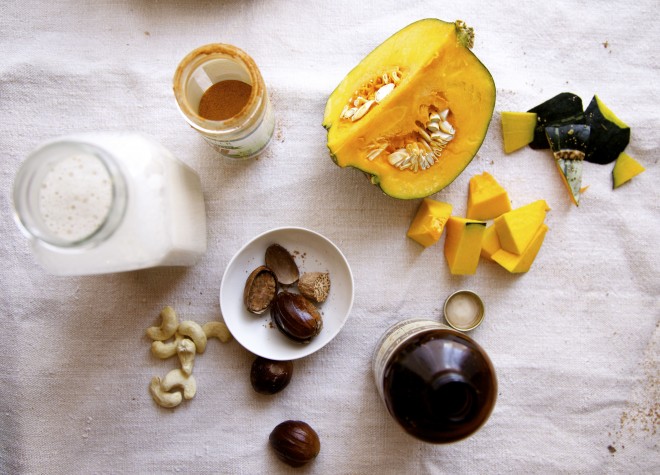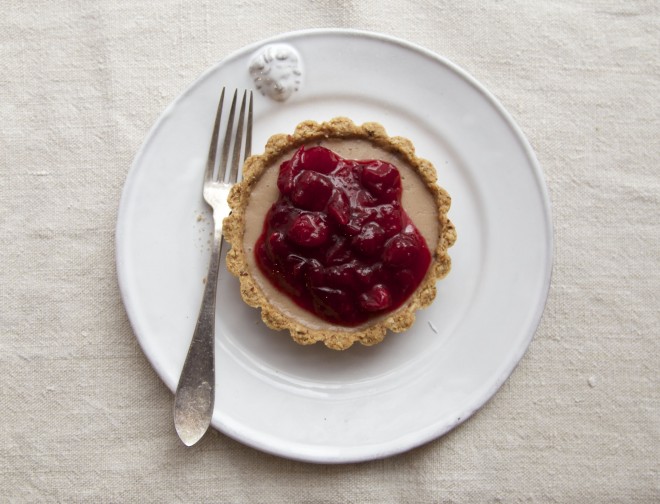 The recipe for these (gluten free and vegan) cranberry tartlets is now up on Healthy Eats blog. Click here for the recipe.
Pumpkin nut milk
Makes 2 cups
1 ½ cups cashew milk, see below
½ cup steamed and mashed winter squash
1 teaspoon vanilla extract
Pinch cinnamon
Pinch freshly ground nutmeg
Place all ingredients in an upright blender and blend until smooth and creamy. Pour into a jar, cover and store in the fridge for up to 3 days.
Cashew milk
Makes 4 cups
1 cup whole raw cashews, soaked 2 to 6 hours
4 cups filtered water
2 teaspoons vanilla extract
Tiny pinch sea salt
Pinch cinnamon, optional
Drain and rinse cashews and place them in a blender with filtered water, vanilla, salt and cinnamon, if using. Blend until completely smooth. Pour into a jar and store in the fridge for up to 5 days.