gluten free millet buckwheat bread + exciting news!
POSTED ON March 15, 2015
I'm sorry for the delay in posting this bread recipe, but truth be told, I needed to make it a few more times before sharing…. I tried it with more liquid and less oats, seeds stirred in, the recipe doubled and then halved.  In the end, I was delighted to discover that this bread is truly forgiving and was delicious every time.  Another great thing about this bread is that it's easy and you don't need to fret about the consistency of the dough or the timing like you might in regular bread making.  Just soak the grains and add everything to the food processor. In fact, last week I soaked the grains, drained them and kept them in the fridge for a number of days before I got up to making the dough.  After a good rinse, I tipped them into the food processor and blended them with the other ingredients for a wonderful end product.
Eating this bread for breakfast will keep you fueled for hours, its moist, hearty texture is satisfying and comforting and it's especially good toasted.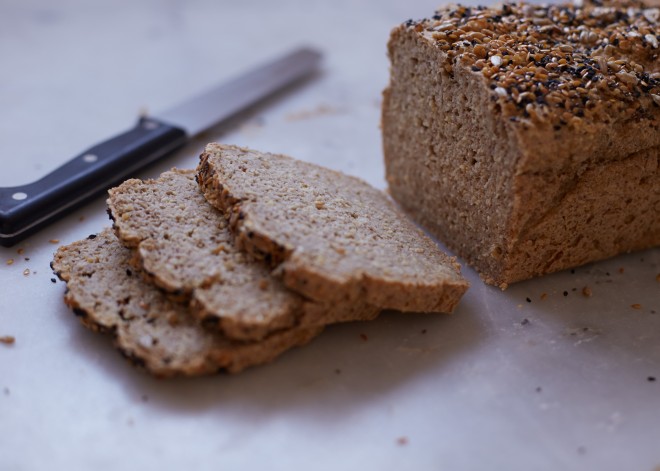 For these photos I doubled the recipe below.  The loaf ends up quite high and I found that with the scoring (very important to the success of the loaf), it separated a little at the top, but it really wasn't a big deal; it's just easier to handle and cooks faster when halved. If you do go ahead with doubling the recipe, note that it will need to be cooked about 20 minutes longer.
Like many gluten free bread recipes psyllium husks are the magic ingredient that keeps it all together and actually creates the appealing spongy texture. Psyllium is the husk of the seed from the shrub like herb called Plantago. When added to fluid it quickly absorbs the liquid and forms a thick gel that is perfect for binding (see 3rd photo down). Psyllium is extremely high in fiber and is commonly taken medicinally for constipation and intestinal health. Its bulking qualities also make it good for weight loss programs.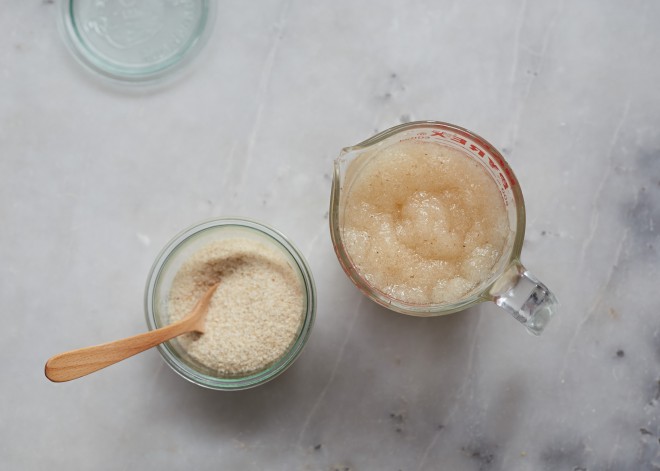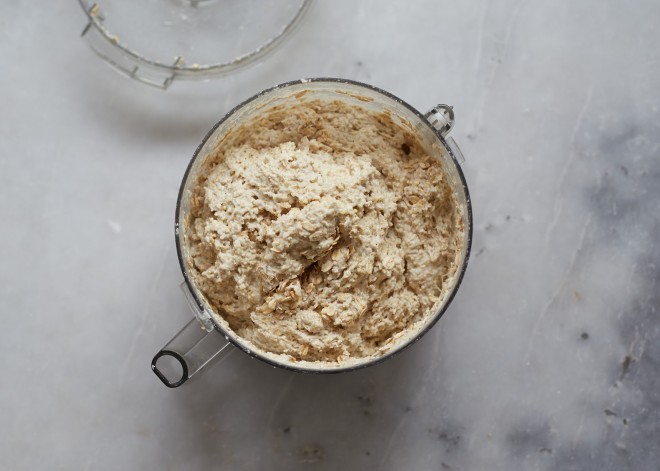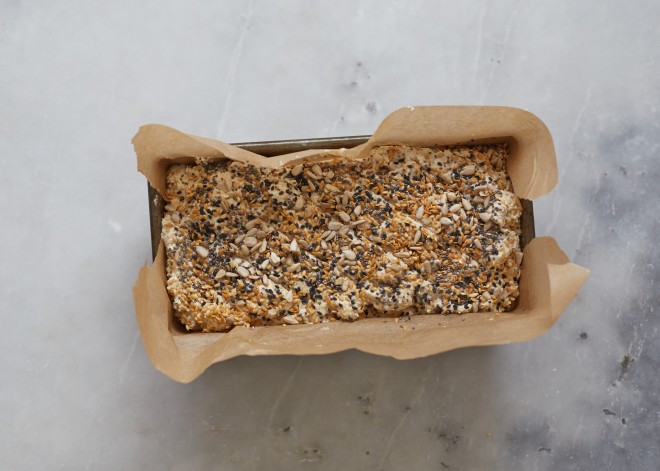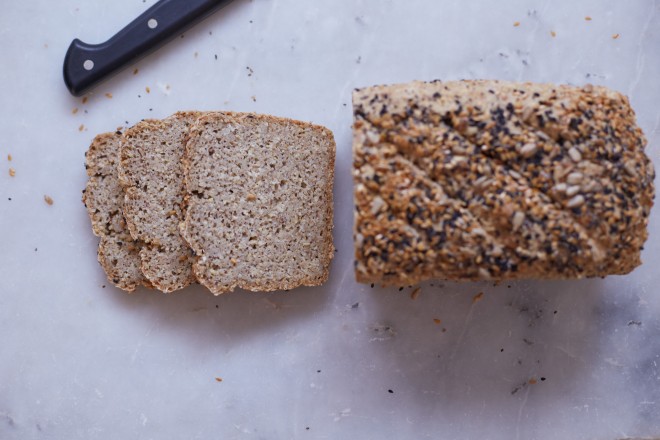 My exciting news is that my book has been nominated for two IACP awards: I'm a finalist for the Julia Child First Cookbook Award and Health and Special Diet category.  It's such an honor to have my work recognized.
And, a couple of days ago Mind Body Green named me one of the 100 women in wellness to watch. I'm beyond delighted to be included in a truly inspiring group.
I hope you make the bread and I'd love to hear how you like it.
Have a great week!
Amy x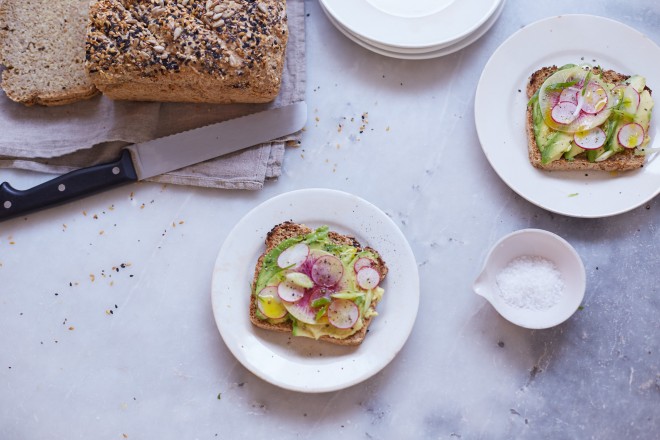 Gluten-free buckwheat millet bread
Feel free to double the recipe for a large loaf (like what's pictured). Just be sure to bake it an extra 20 minutes. Although I always check the bread for doneness by inserting a small knife into the center, the blade will come out slightly sticky even when it is ready. The knife shouldn't be too wet but it won't ever be completely clean.
Recipe is adapted from here.
½ cup raw buckwheat
½ cup raw millet
1 ½ cups filtered water
¼ cup psyllium husks
1 ¼ cups rolled oats, divided (gluten free if necessary)
1 tablespoon aluminum-free baking powder
1 teaspoon sea salt
2 tablespoons extra virgin olive oil, or coconut oil, plus more to oil parchment
2 teaspoons each: flax, chia, sesame and sunflower seeds
Combine buckwheat and millet in a large jar or bowl and cover with at least 3 inches of filtered water. Set aside to soak over night or for 10 to 12 hours.
Pre heat oven to 350 degrees Fahrenheit. Lightly oil a piece of parchment paper and line a 9-inch (1-pound) loaf pan; set aside.
Combine water with psyllium, stir and set aside to thicken.
Pour soaked buckwheat and millet into a medium strainer and rinse well. Buckwheat will be slimy, so it will need a good wash. Drain thoroughly then place in a food processor and add ¾ cup of the oats, baking powder, salt and oil. Add soaked psyllium mixture and blend until completely combined and grains have mostly broken down. Add remaining oats and blend until just combined.
Scrape dough into loaf pan and spread out evenly. Top with seeds and use a sharp knife to score the top of the loaf in several places.
Place in oven and bake for 40 minutes, remove and re-cut the places where you scored it earlier. (This step is very important as you need to let air into the dough otherwise it won't cook properly.) Return to oven for another 40 minutes, or until loaf sounds hollow when tapped. Remove from pan and set aside to cool completely before slicing. Once cool store bread in a sealed container. In a cool kitchen it can be kept at room temperature for about 4 days or can be stored in the fridge for a week. It can also be sliced and frozen; then defrosted in the toaster.