Sorrel humus for everyone down under plus other dips I love!
POSTED ON September 9, 2015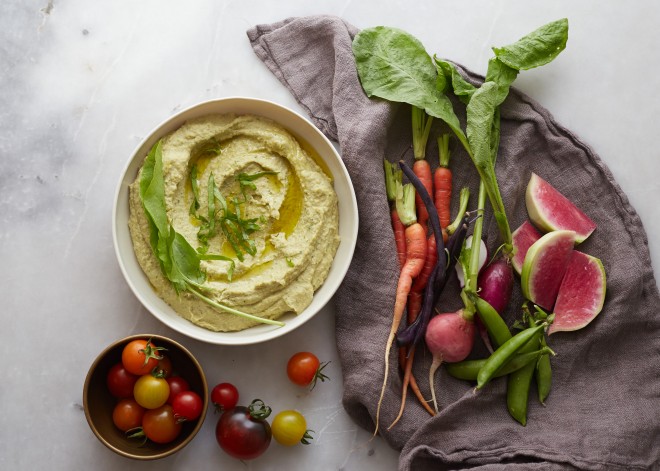 Finally, I'm posting a recipe that suits the change of season in the Southern hemisphere! I hope everyone there is enjoying the very first signs of spring. If you're heading into fall you could tuck this away until next year or scroll down for more dips I love.
When I first read the title of this recipe in Sarah Britton's book "My New Roots," I wished I'd thought of such a brilliant idea. Sorrel has a delicious assertive lemony flavor and it makes sense to use it to brighten up a good, creamy humus. I do recommend choosing the smallest and most tender sorrel leaves for this recipe, as it can become quite bitter if you use the larger leaves. Sorrel is the perfect bright, bitter green to add to your diet when coming out of winter; it helps cleanse the liver after a the months of heavy, warming foods. More on spring cleansing and a tonic here.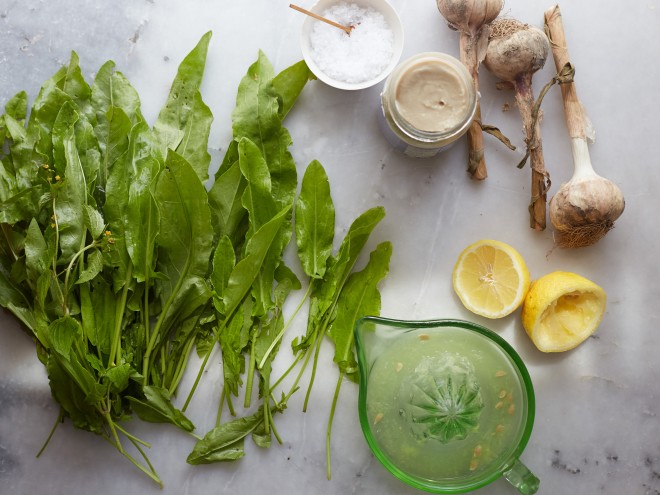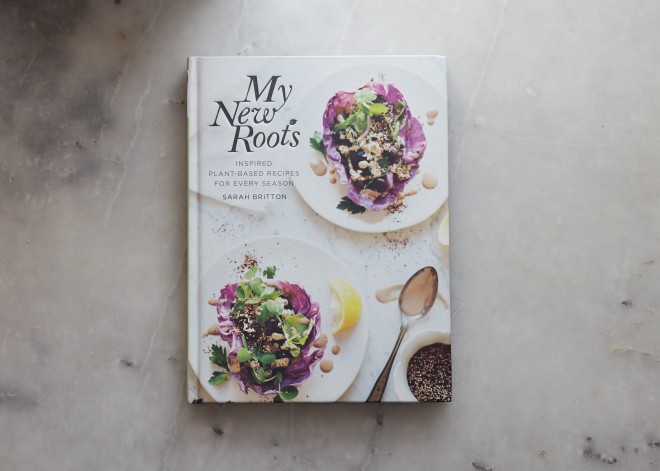 Now, on to the dips.  Over in my neck of the woods, there is an abundance of gorgeous late summer/early fall vegetables that make the perfect accampaniment to dips of any kind. These local vegetables only require a wash and perhaps the use of a knife to prepare; so its easy to create a pretty selection.  Besides what's pictured I'm also using sliced kohlrabi, green, purple and yellow beans and fennel. Here are a few dips I'm currently loving.
Or these pea dips I created for Healthy Eats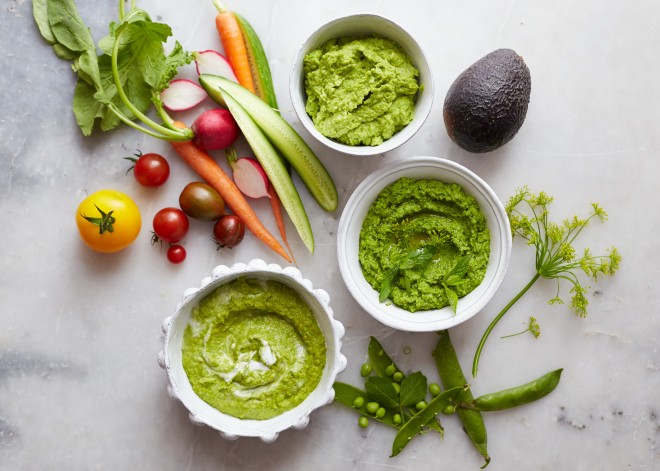 Sorrel Hummus
From My New Roots Inspried Plant-based Recipes for Every Season
(Potter) by Sarah Britton.
My wording is slightly different than what is printed in the book.
Sarah adds a touch of honey to balance out any bitterness the sorrel may give the humus. I suggest trying it without and then adjusting depending on the strength of your sorrel.
2 cloves garlic
1 1/2 oz small sorrel leaves, roughly choped (about 3/4 cup roughly chopped)
1 1/2 cups cooked chickpeas (about 1 15-ounce can)
1/4 cup tahini
Grated zest of one organic lemon
1 1/2 tablespoons freshly squeezed lemon juice
1/2 teaspoon fine sea salt, plus more to taste
1 1/2 teaspoons raw honey or pure maple syrup
Cold pressed olive oil for serving
Add garlic to the food processor and pulse to mince. Add remaining ingredeints and blend until smooth. Season with more salt if needed. Transfer hummus to a serving bowl, drizzle with olive oil and serve. Store any leftovers in an airtight container for 3 to 4 days.